Associated Mechanical Equipment Suppliers, Inc
Manufacturer's Representative Since 1957
About AMES, Inc.
AMES, Inc. is a manufacturer's representative of water and wastewater treatment, pumping, plumbing, and H.V.A.C. equipment serving the municipal, commercial, and industrial markets in Delaware, Maryland, Northern Virginia, West Virginia, and District of Columbia. We've worked hard in our (50 +) years in business, gaining the respect of Consulting Engineers, Owners, Contractors and Manufacturers here in the Mid-Atlantic and throughout the United States. Give us a call and let us know what we can do for you.
AMES' Panel Shop is UL508 Certified
Custom Pump Control Panels
Custom Monitoring/Alarm Panels
(Bearing Temperature / Vibration / Seal)
Liquid Level Controls
Ultra-sonic Level Measurement Equipment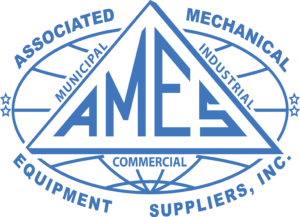 Having trouble finding the time to perform your equipment manufacturer's recommended routine and periodic maintenance? Let us do it for you. We offer service contracts on all equipment we sell, and our facility houses a UL Approved Panel Shop capable of meeting all of your custom control and/or monitoring needs.